WHY THE ULTRA RICH SELF-MADE MILLIONAIRES USE BANKS!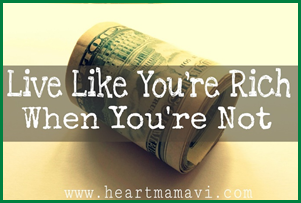 There are only 4 ways to get capital.  Save it. Borrow it. Trade equity for it. Create it.  The problem with three of these ways is they take a lot of time.  Sometimes many, many years.   Do you really want to wait, struggle, beg, and hope–when you can access capital almost immediately, by borrowing it from someone who already has plenty of it and lends money out to anyone who demonstrates they can manage it?  
When you merely borrow capital from a bank they are not involved in your day-to-day operations.  They just want to get their minimum monthly payment.  With investors you usually have to pay them the larger portion of the profits.
Here is another very important point to consider: When you have access to a large line of credit you can last for many. many years, even decades by making the minimum required payments!  You can grow as fast or slow as you want, operating quite comfortably off the credit lines and not even making a profit.
As long as you keep making the minimum payments, they will also keep increasing your credit limit. 
And the best part is that they don't even care what you're going to use it for.  Once your business is set- up with a corporation that stands on its own, with its own credit profile, with its own strong financials, you no longer need your FICO personal credit score, your collateral or a co-signer!  The company stands on its own merits.
If you want to be wealthy, you need to make money two ways….
Large Chunks of money. This means making money on products or services that have the capacity to make BIG amounts of money.  What is a big amount of money?  That depends on the popularity of the product, but if people are buying thousands of them a month, you only need to make a couple thousand on each product.  An example might be the Aged Corporations we offer.   The are worth sometimes over $20,000 but the cost to produce them is not anywhere near that, leaving thousands of dollars in profit per sale.
You must make Multiple streams of residual income. You want a money method that makes money daily.  Stocks are NOT the way to go because you do not make money instantly, in many cases you wait years or decades, while you slave away at a job!  That's crazy and speculation.  You want to create an income NOW, not later.   There are investments and income opportunities that do this.  Many people think that they need to work hard everyday to make money, nothing could be further from the truth.
THERE IS NO SECRET TO BECOMING FINANCIALLY FREE…YOU DO CERTAIN THINGS AND YOU GET CERTAIN RESULTS!
The rich get richer because they understand the difference between good debt and bad debt. To become rich you will need to use Other People's Money. You don't have enough of your own money to acquire bigger, better, and more investments and businesses that make large CHUNKS of money and MULTIPLE STREAMS of RESIDUAL Income.    We have strategic contacts who can get virtually anyone who takes action UNLIMITED amounts of funding.  And not everyone should get their hands on large amounts of funding.  They don't have the discipline or financial education to even begin with such large amounts of money.
Auto Auction Crash Course Millionaire Blueprint One-on-One Training
Everything You Need to Succeed to make high six figures a year with little startup money!
Yes, we can get you a Used Car Dealer License in the state of your choice, complete with your own Location, Insurance, Dealer plates, Surety Bond, etc. 
Or,
If you are not ready for the large upfront costs and ongoing monthly fee of a Dealer License, then perhaps the AUTO AUCTION ACCESS is good for you. This is good in ALL STATES, as long as you are near one of the Dealer auctions that we are registered with.
This is the quickest way to make money in the Auto Auction Business!
We will share with you our strategic connections, which have everything in place for you to make Unlimited amounts of money.
If you want to get rich quicker you need to make large CHUNKS of money, a little bit here or there won't do it.  This is a sensational way to make large chunks of money, very quickly.
We have someone who does this, then resells them to the actual DEALERS in Florida, they make $1000 per car, and do 30 cars a day on average.  Figure the math on that.  Sales are much easier just flipping them to dealers, instead of trying to just sell to buyers, but they do both.
Look at the upfront costs below, and note we have loan resources, so you don't even have to put up that money either!
These costs are ridiculously low, so you can start immediately.  We will give you access to dozens of videos on each segment from the originator of this program, of this business so you can feel comfortable you know what you are doing!
Our basic fee of $1399 give you access to Manheim, ADESA and American Auto Auctions (no tag or plate). You can sign up with one of my Licensed Dealers and get access to your local and national Dealer Auctions. You can even work from home, but remember you are not the Dealer. You do not sign titles. You can add on Copart for $300 and IAA for $100
——————————-
We also have contacts with a Texas program with paper 30-day tags for $2000. Full details in link. You can even add IAA for $100.
———-
We have a limited supply of Florida Dealer Tags (metal) for $2800 each by themselves…. or $3500 with auction access.
The
 Auction Access program is based on how close You live to Manheim, American Auto, and ADESA Dealer Auctions.
Valid in All states. Including yours. You sign up with either of my Dealers regardless of what state you live in. You and the Dealer use priority and overnight mail for Titles and other paperwork.
Atlanta Auction Access program-If you're in this area….
Annual:
A.
$1399 for the year and $150 per vehicle (title fee) for Auction Access only.
B.
$3500 for the year and $150 per vehicle for Auction Access with a Georgia Dealer plate.
This one-on-one Crash Course is only $199.  The strategies, secrets, shortcuts, and c. acts, are worth literally millions of dollars to you.
To register for a one-on-one training with a mentor, simple email us at: