Talent Questionaire-Complimentary Evaluation by a Producer!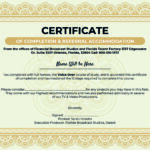 The GREATEST Gig in the world, by far……The ACTOR!
Think about it, this requires no age restrictions, no location issues, no n gender specifics, young or old does not matter. Every TV Commercial, Program, or Video of any kind has a need for all kinds of shapes, sizes, age, gender, you name it, there are thousands of parts for virtually everyone. Many parts are not even speaking parts, so that will not matter either if you choose!
As an actor you can become anyone you want, a crabby old man, a hysterical mom, a spoiled brat, a wise old sage. Think about the iconic characters created on the screen. You get to be creative, the only gig in the world that offers such a variety of mental stimulation and excitement!
When you think of the great actor characters you think of Meryl Streep, Brad Pitt, Jack Nicholson, & well there are 1000s of them, but the fact is 99% of the work is done by day-to-day actors. They are not world famous, although they may be in their local market.  They just work steady in a fantastic career. Who says you must work in a boring office? A filthy factory, a tedious retail shop, or serve hostile people all day in the hospitality industry?
You can be any size, shape, you do not need to look like a gorgeous model, there are gigs for every shape, size, age, gender, age, etc.
All you need is the right direction and strategic connections, and you can become a steady working actor. There are only about a dozen important things you need to learn to break into this amazing industry with 100% job satisfaction.
Can you do impressions or impersonations, create new characters, or imitate a specific animal or creature? All of these can be tremendously valuable to getting more gigs!
And here is the best part… At Financial Broadcast Studios and The Florida Talent Factory we have an online crash course training session where we cover Everything You Need to Succeed! From A to Z, you are only a couple steps away from your dream Career, AND a high paying lifestyle! If you choose you can travel, or work from your local area. Like we said 99% of the gigs you can be hired for are for local productions. There are tens of thousands of production sources around the country, in every city of any significance!
Think about it, 365 days a year there are thousands of networks producing content and commercials thousands of times a day! It is crazy how much work there is out there.
The Florida Talent Factory even offers in person Talent Workshops, while you work on actual on air tv commercials, programs, educational videos, crash courses, and dozens of other programs! You build a demo reel which is exactly what you need to succeed!
The Florida Talent Factory will create your website page for you on our site, create a headshot, your demo reel with actual tv production experience, and show you where to go to get all the gigs you want.
You will also be given a FREE membership with us and get first crack at the gigs we hire out for! Only through our workshops or online training can you be offered this membership, as we want to use only our talent, who are expertly trained in how we want a voiceover talent to be!
So, if your local in Florida, you can hop on a FREE 15-minute consultation with one of our producers or take our Crash Course online Actor Mentoring and Fasttrack your career in minutes not years!
Click on the FREE consultation button at the top of any page and let us get you started in the most amazing career anybody could ever have!
current and upcoming productions
These are just a few of the Networks, Stations, & Streaming Services we are seen on! Our customized app connects to over 14 Streaming Services alone!
Reaching Millions locally, Hundreds of Millions Nationally, & Billions Globally!